31 Oct 2017 | Daniel Nüst
Post updated on March 15 2018 to reflect simplified run commands.
Our project is going into its final phase. We are working on integrating our latest experiences and discussions into the ERC specification and constantly add new features to the implementation of the reproducibility service.
We also try to keep our demo server up to date. But what good is a reproducibility platform, when you can only try it online?
Inspired by the just passed Open Access Week (#oaweek), we've started a new repository reference-implementation to expose our developments, which have been open source from the start, to the interested public.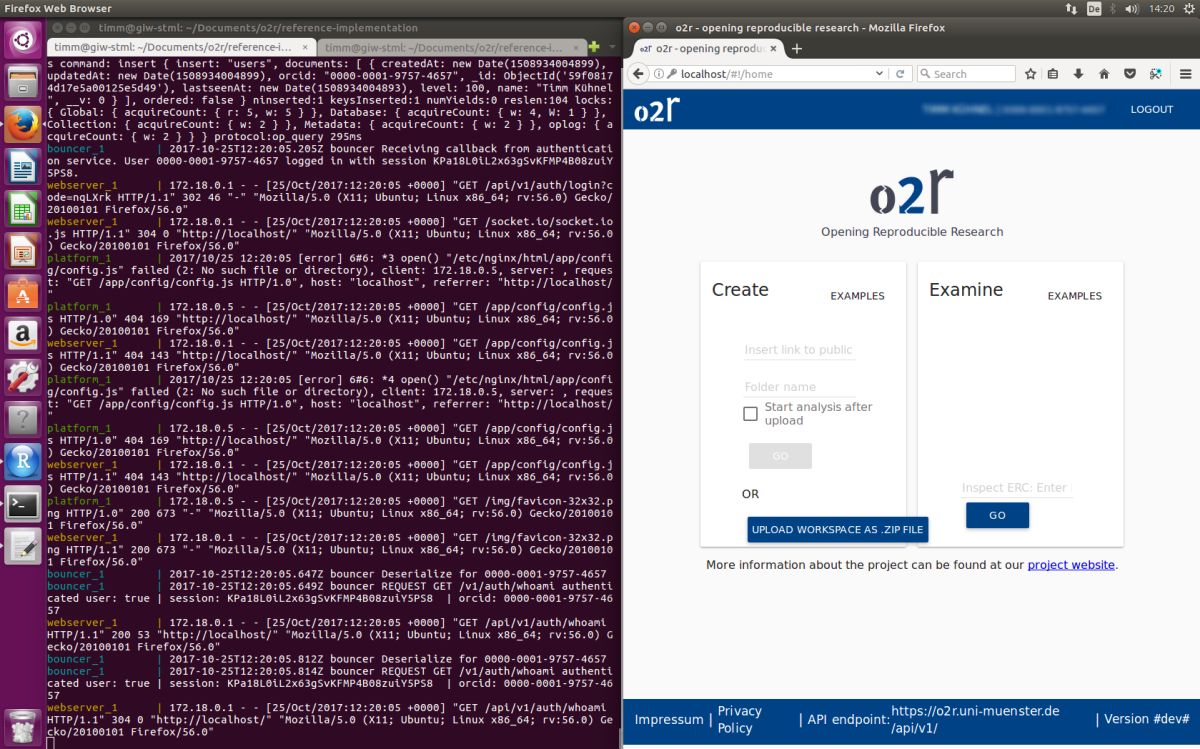 Screenshot: o2r reference implementation on Ubuntu.
It comprises documentation for…