12 Jan 2018 | Daniel Nüst
This article is cross-posted in German on the senseBox blog.
It's the time of the year to make resolutions and to see beyond one's own nose. For o2r team member Daniel, this meant to explore what he could do with his brand new senseBox:home and the awesome BinderHub instead of putting it on the back burner.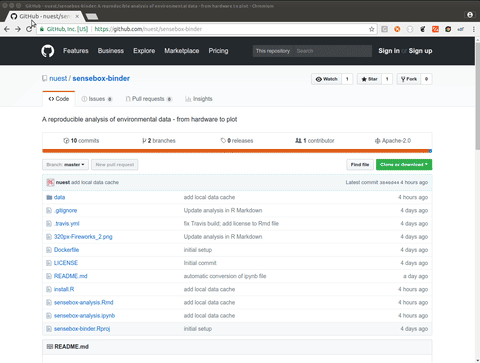 Building on a deep stack of Open Hardware, Free and Open Source Software, and Open Data, he created…