14 Aug 2018 | Daniel Nüst
We've been working on demonstrating our reference-implementation during spring an managed to create a number of example workspaces. We now decided to publish these workspaces on our demo server.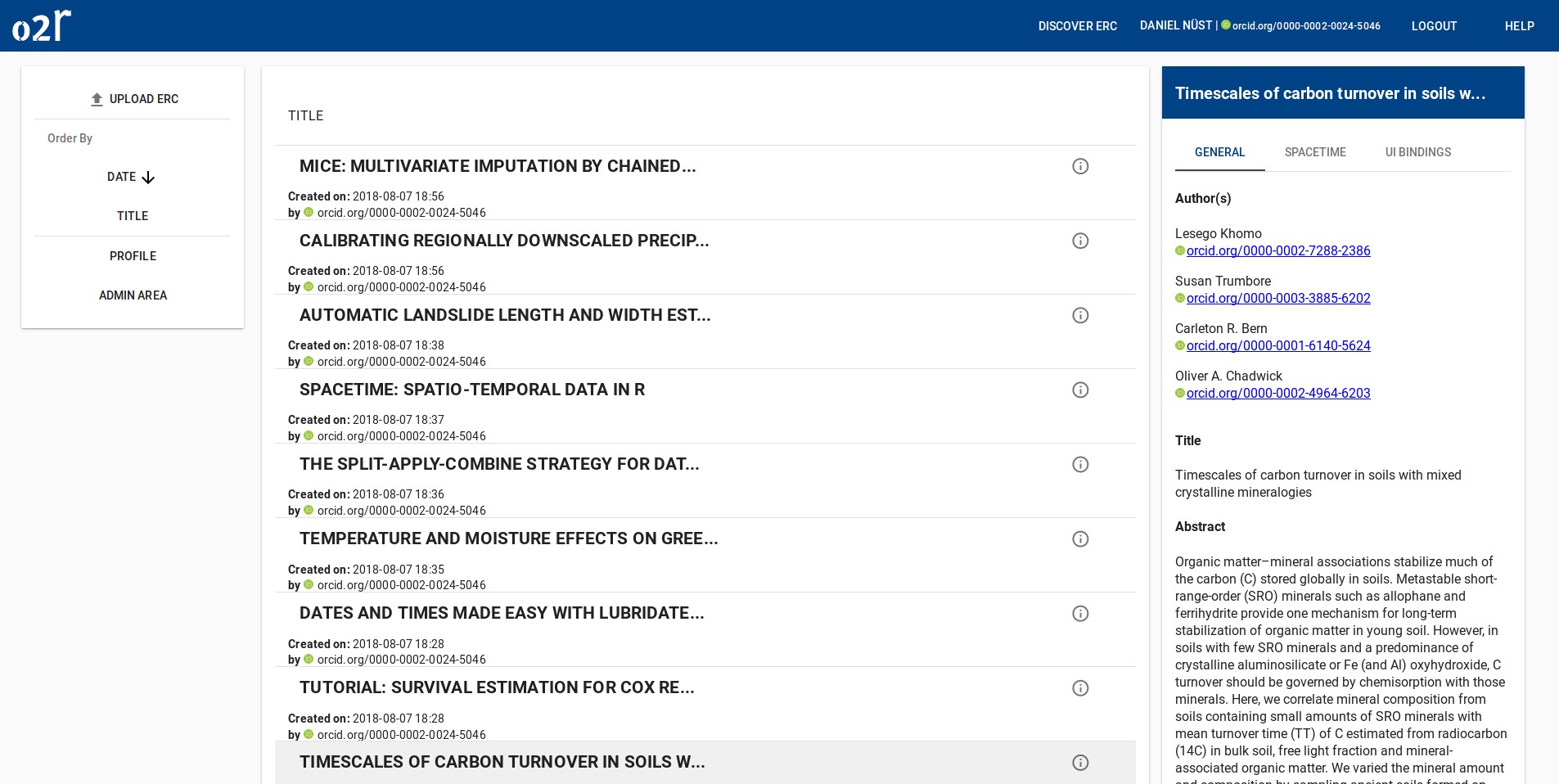 Screenshot 1: o2r reference implementation listing of published Executable Research Compendia. The right-hand side shows a metadata summary including original authors.
The papers were originally published in…