03 May 2017 | Daniel Nüst, Vicky Steeves, Rémi Rampin
At last week's EGU general assembly members of the o2r and ReproZip projects organized the short course "Reproducible computational research in the publication cycle". This post is a recap of the course by Daniel Nüst, Vicky Steeves, and Rémi Rampin.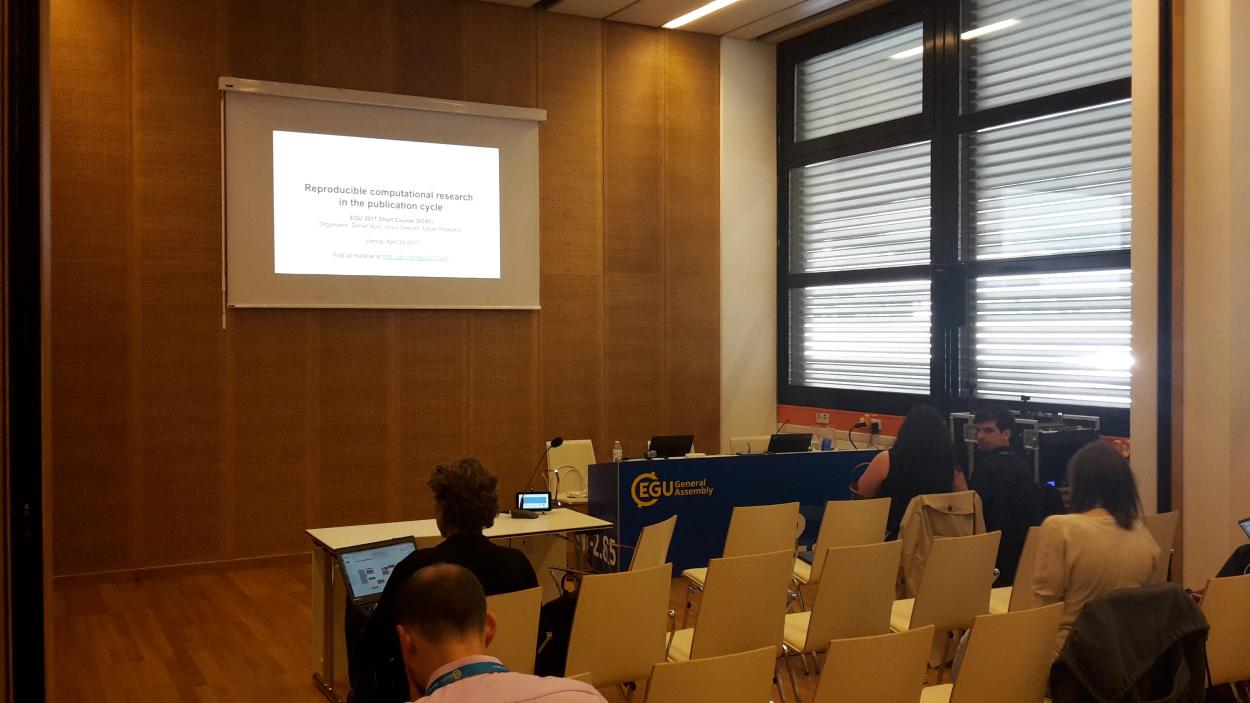 All materials for the course are published in an Open Science Framework repository at https://osf.io/umy6g/ and you can learn about the motivation for the course in the course page at EGU.
The short was divided into two parts:…