11 Oct 2019 | Daniel Nüst
Markus Konkol successfully defended his PhD thesis, "Publishing Reproducible Geoscientific Papers: Status quo, benefits, and opportunities", today Friday Oct 11 at the Institute for Geoinformatics (ifgi) at University of Münster (WWU).
🎉 Congratulations Markus on completing this important step in your career! 🥂
Dr. rer. nat. Markus Konkol is pictured with his Mentor Prof. Dr. Christian Kray and the examination committee: Jun. Prof. Dr. Judith Verstegen, Prof. Dr. Edzer Pebesma, Prof. Dr. Carsten Kessler and Prof. Dr. Harald Strauß.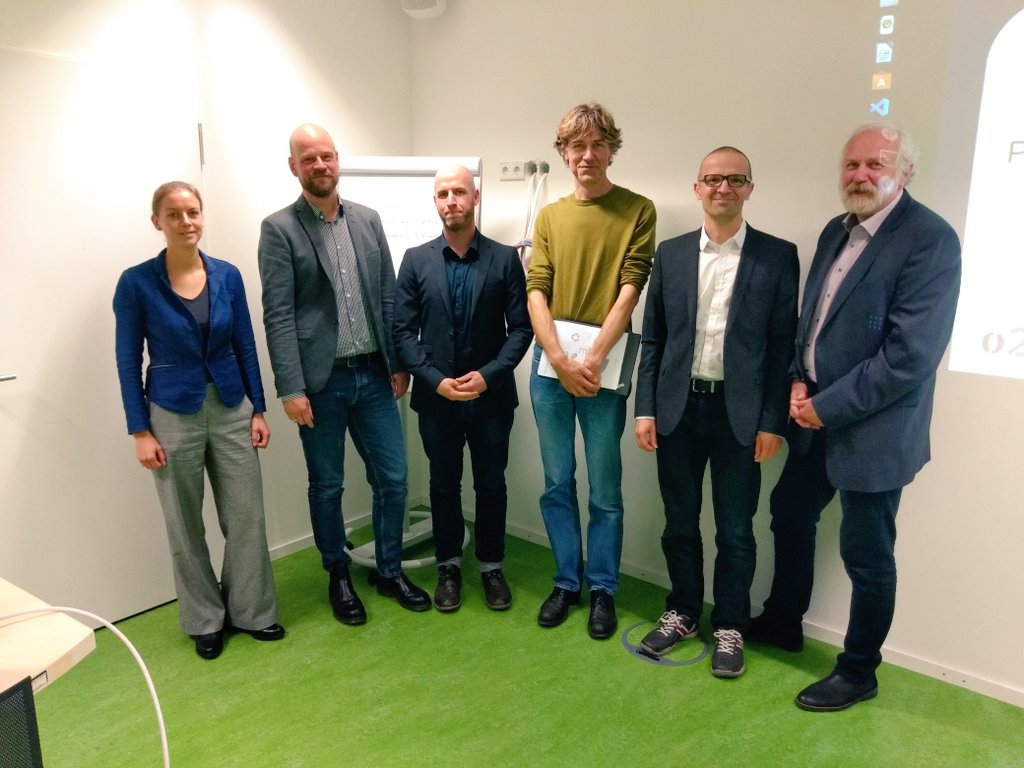 Markus has been a core o2r team member since the project's start in January 2016. He lead…